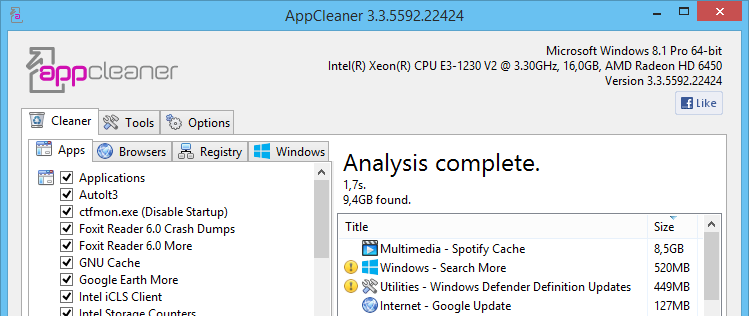 Remove crap from your PC!
Delete excess data from your computer that takes up valuable space. 100% free, no strings attached. 1MB installer, portable version available.
Should I Clean It?
AppCleaner automatically scans your PC for excess data that clogs up your hard drive. Also identifies privacy related data such as stored passwords and browsing history. Contains definitions for more than 2000 apps and counting.
More tools
Contains a fast uninstaller, startup manager, and allows you to securely delete files and free space making them irrecoverable.
Free
AppCleaner is a 1MB freeware download, available as an installer or portable version. No adware included.